Effectively Identify Your Brand with Custom Labels from Impact Label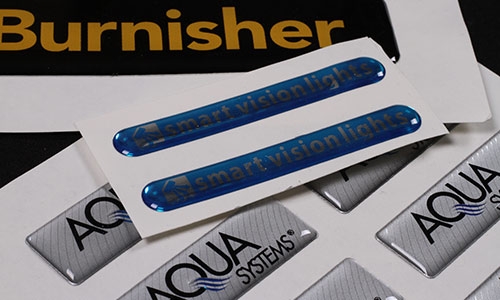 Branding is crucial to a small business' success and is often not given enough thought during the development phase of a product and beyond. Because branding and marketing are based in research, it's important to allot time and adequate resources to this research in order to come up with an effective marketing and branding strategy. Branding reaches out to your customers, works to identify your company and product, and sets your company and product apart from competitor products through the use of custom labels and other branding identifiers.
Generally speaking, your brand is the most important asset to your business – especially when it's effective. As a part of deciding how your brand should appear on your product's custom labels, there are many things to consider in order to provide consumers with the right impression. With durability being nearly as important as the aesthetics of your branding and labels, you want to make sure your custom labels can ensure cleaning chemicals, solvents, salt, extreme temperatures, and other weather they may be exposed to. Your custom labels should last at least as long as the life of your products.
At Impact Label, we can produce custom brand identification labels on a wide variety of durable substrates ( vinyl, polyester, metallic, reflective, and high visibility). We can also provide finishing options (die-cutting, laminating, domed capping, foil stamping, and embossing and debossing) that add an extra layer of polish and protection as well as adhesives that will help to ensure your custom labels stay affixed to your product for the duration of its life. From the more economical adhesive vinyl sticker and polyester roll labels to high-end and unique domed labels, we have the expertise and equipment to provide you with exactly what you need to help showcase your brand.